Our Story?? Once upon a time.. naah.
The best way to describe The Fight Card Game (TFCG):
A simple game of chance. You shuffle the cards, then pick one and then It's ON…
The card tells you which Corner you are rooting for by color, and how that Fighter has to win (see the Instructions page).
A set of 13 cards that, depending on your event and number of players.. so a little set up..
You buy the cards once and take care of them and your set for a while… many events!!
You'll pay $70 for the PPV event (there are free events too!!...)
You'll pay $100 minimum on snacks and drinks.
A set of cards on amazon.com $12.99.
After your fight night party is over… the only things left:
The MESS…
And The Fight Card Game… as long as you care for them, they will last… Forever??? Maybe not forever… but a while…

The game cards are pocket size and made of a hard plastic for long life!
History of The Fight Card Game

The Fight Card Game was created over 20 years ago. My Husband had the idea while watching early MMA matches in the mid 1990s.
My husband, a disabled Army Veteran and a life long fight enthusiast, likes having guests over for fight night. Or, going to friend's Fight Night parties.
It has crossed his mind many times to introduce this game to the world, but was unable due to medical issues. He knew many people would love the game, its originality and ease of play. Everyone of his friends and family who have played the game have had nothing but positive feedback.
I wanted to share his passion. It took years of convincing, but I am now getting his game out to the public.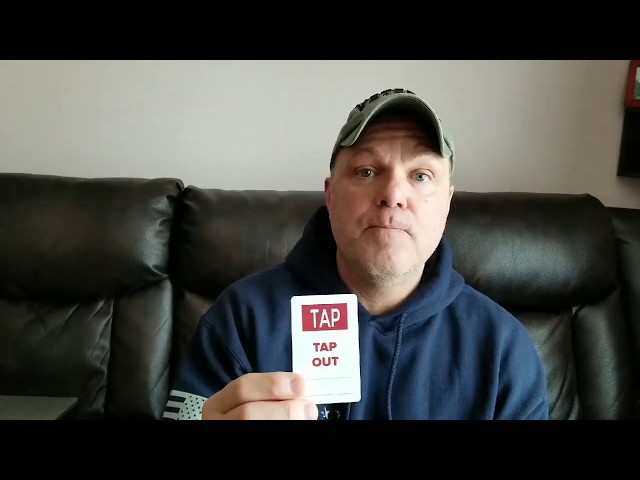 I will be adding more videos in the future... if you need any further information, please visit our "Instructions" Page. You will need to use certain cards for the different types of fights and the amount of players... very simple!

0

/